The American Thanksgiving probably needs no introduction. What follows after it, however, just might – the Friday after Thanksgiving, commonly known as Black Friday, has quite the history. Traditionally, a lot of people were given the day off work that Friday, which lead to it becoming the unofficial start of the Christmas shopping season. Today, countries all around the world are offering insane Black Friday deals.
History
In an attempt to kickstart their holiday sales, retailers all around the US started offering Black Friday Discounts. The term "Black Friday" was first recorded in 1961 and the phenomenon slowly started building up, until Black Friday officially became the busiest shopping day of the year in 2005. People took advantage of their day off and the sales and flocked to the stores in masses.
Have you ever heard any of those crazy stories of intense, out of control crowds of shoppers? That's Black Friday in the US for you. Many stores open as early as the night before and people spend hours waiting in line, right after they finish Thanksgiving dinner. This often results in complete chaos, as crowds of crazed (and in 12% of cases, drunk) people practically fight one another only to get the best deal.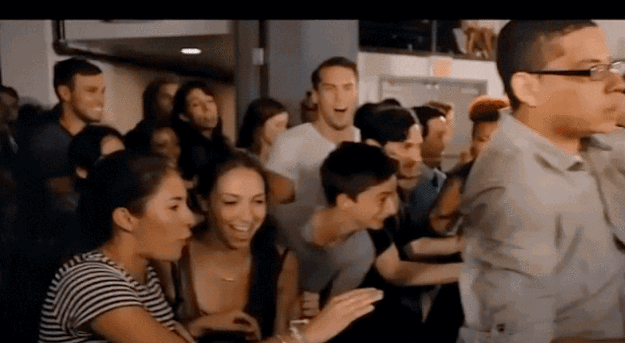 Fun facts
• The name "Black Friday" is said to originate from the term "going into the black", i.e. when retailers go from red (negative) numbers to turning a profit.
• The best offers are usually on toys, while jewellery is the least worth buying on Black Friday. #tips
• In the US, Black Friday has resulted in seven deaths and 98 injuries in the past 10 years. What a relief that you can also shop online, right?
• Black Friday as we know it is constantly changing and is no longer just limited to that one Friday. Not only do stores open as early as Thursday evening, but some retailers push the offers through the entire weekend and sometimes even longer.
Terms
Black Friday: the fourth Friday of November, day after Thanksgiving = retailers offer discounts.
Black Friday weekend: a lot of stores and brands continue offering discounts, the madness continues!
Cyber Monday: just in case you didn't have enough time during the weekend, Cyber Monday offers the best deals and discounts online.
Just like every year, we here at eyerim are also celebrating Black Friday. It all goes down this Friday, November 23rd. Are you ready? We sure are, and we've got amazing things in store for you. You don't need to go to any stores: just go Black Friday shopping for the most amazing sunglasses and prescription glasses online, no hassle!