As the weather outside gets colder, a lot of us choose to spend our free time on the slopes, combining exercise with the pleasure that snow sports inevitably bring. Whether you're a skier, snowboarder or you just enjoy the nice mountain view, snow goggles are an essential. Can't wait until you can finally take a few days off to go ski or snowboard? Read this article and find out which snow goggles currently on offer are the absolute best and why you should consider getting a pair.
Long gone are the days of us wearing snow goggles because it's the standard and it keeps snow out of our eyes as we're shredding (or trying to) with our skis/snowboard. Why? With the superior technology that exists these days, snow goggles offer a lot more than just basic eye protection. We've taken the liberty of choosing the very best of the best: the hits of the 2018/2019 winter season, the snow goggles that you will yearn to own.
Honestly, we don't know what we were doing before Oakley came on the scene and revolutionised everything with their PRIZM™ technology. We've talked about it in other blog posts already, but in short: PRIZM™ is an amazing technology that adjusts your vision accordingly to the environment you're doing sports in. PRIZM™ enhances your perception, blocks unnecessary light noise and increases contrast. With snow sports specifically, it is thanks to this groundbreaking technology that you see all the little details in the snowy landscape that you wouldn't usually.
These snow goggles are perfect for any weather condition and give you an unbelievable peripheral vision field thanks to their frameless design. As the world leader in the field of innovative, hi-tech sports eyewear, Oakley have been collaborating with professional athletes for years. These amazing Oakley snow goggles are one of their best results. No wonder they have been our customers' favourites for the second season in a row now!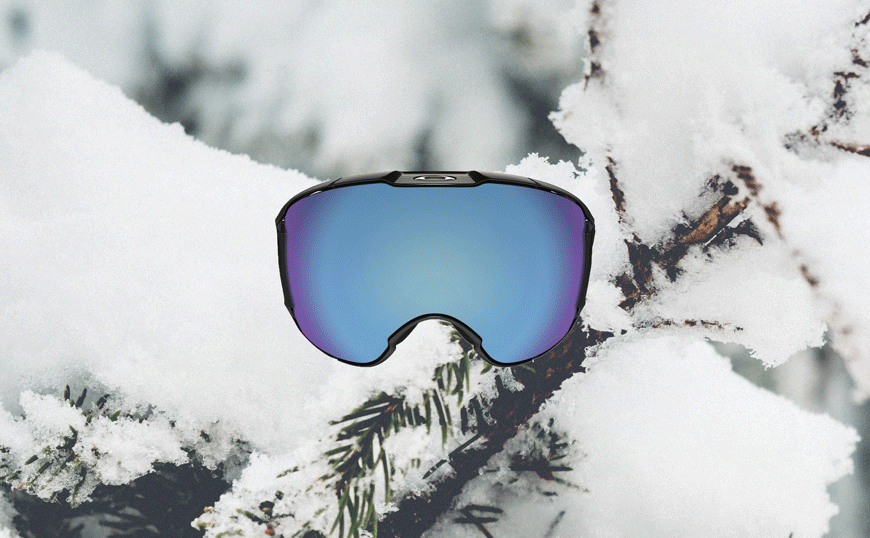 Another customer favourite, Oakley Airbrake XL are, as their name indicates, snow goggles of a larger size. Keeping their durability intact in even the most unfortunate weather conditions, these snow goggles are, well, an absolute win. Yes, they also utilise PRIZM™ technology. But apart from that, when you buy these snow goggles, you'll get a spare pair of lenses which are accustomed to different weather than the original ones. To make it even easier, Oakley have come up with yet another revolutionary technology, SWITCHLOCK™. This enables you to seamlessly switch lenses, making it perfect for skiers or snowboarders who quickly need to adapt to varying light conditions on the slopes. Keep your vision clear, better your sports performance and stay safe: that's Oakley Airbrake XL.
Well this would be starting to feel just a bit repetitive, if it wasn't for the fact that all Oakley snow goggles are awesome in their own, unique way. With PRIZM™, you don't even need to be a professional skier/snowboarder to look and act like one on the slopes. As opposed to traditional snow goggles that only ever made our vision worse, Oakley Line Miner never fog, help your performance and are reliable. As with the aforementioned models, they give you a massive field of vision. Plus, as if that wasn't enough: Oakley Line Miner are perfect OTG goggles – OTG meaning over the glasses. Yes, they've truly thought of everything. So if you need to wear prescriptions during sports, this is the perfect pair of goggles for you! Compatible with most helmets and prescription glasses frames, Oakley Line Miner take your experience to a whole new level.
If you're still unsure, try looking into Oakley A-Frame. They offer high definition view and are anti-fog. Perfect.
Not everything is about Oakley, we promise. Introducing: Bolle, one of the most prominent producers of top quality eyewear. Their Tsar model of snow goggles is perfect for enduring all kinds of harsh conditions, thanks to its light absorbing MODULATOR™ lens. Furthermore, these hi-tech snow goggles are highly fog resistant, include special coating that prevents the lens from getting scratched and overall guarantee perfect vision on the slopes. Plus, they're extremely comfortable and hold well on all kinds of helmets. What more could you want, seriously?
PS: The price vs. quality ratio of these snow goggles is genuinely unreal...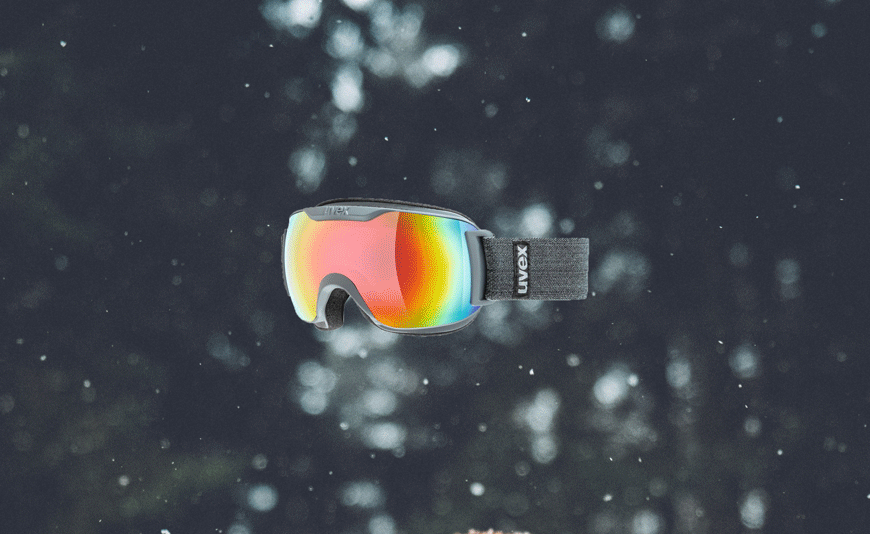 Last but not least: this model of uvex snow goggles boasts a decentralised lens which allows for perfect vision even in the worst of conditions. Not to mention the extremely durable spherical lens, which can survive temperatures as low as -40 and still fulfil all the conditions. Plus, with their SUPRAVISION® technology, uvex make sure that no matter what happens on the slopes, your vision stays clear and fog-free. After all, they've had decades of experience and have been beloved by sportspeople and regular folk alike ever since they first came into existence. A brand that truly cares about their customers' experiences is one that produces snow goggles of admirable quality, just like these. Plus, they're funky, fresh and will work with any skiing outfit. What are you waiting for?
Now that you've read this article, you presumably know enough about all the possible joys of snow goggles and how they can make your skiing/snowboarding experience superior. So why not check out our selection and consider investing in a quality piece of sports eyewear this winter season? Once you hit the slopes and realise the weather or light conditions are causing you trouble, it's gonna be too late. Take it from us, we've been there. That's why the eyerim e-shop is always here for you in times of need, whatever that need may be. You will always be able to choose the perfect snow goggles with us!
Good snow goggles = a good time.