World Sight Day (WSD) is being held once a year on the second Thursday of October. It is coordinated by IAPB under the VISION 2020 Global Initiative and focus global attention on blindness and vision impairment. This year WSD is on 10th October 2019!
Every year, World Sight Day points out towards importance of raising public awareness of blindness and vision impairment being one of the major international public health issues. Approximately 285 million people worldwide live with low vision or blindness and yet 80% of visual impairment is avoidable. Celebrate this day with us and join the competition on our Instagram.
In honour of this occasion we're sharing with you some interesting facts about the sight of people around the globe - people like you. Do you match any of these numbers?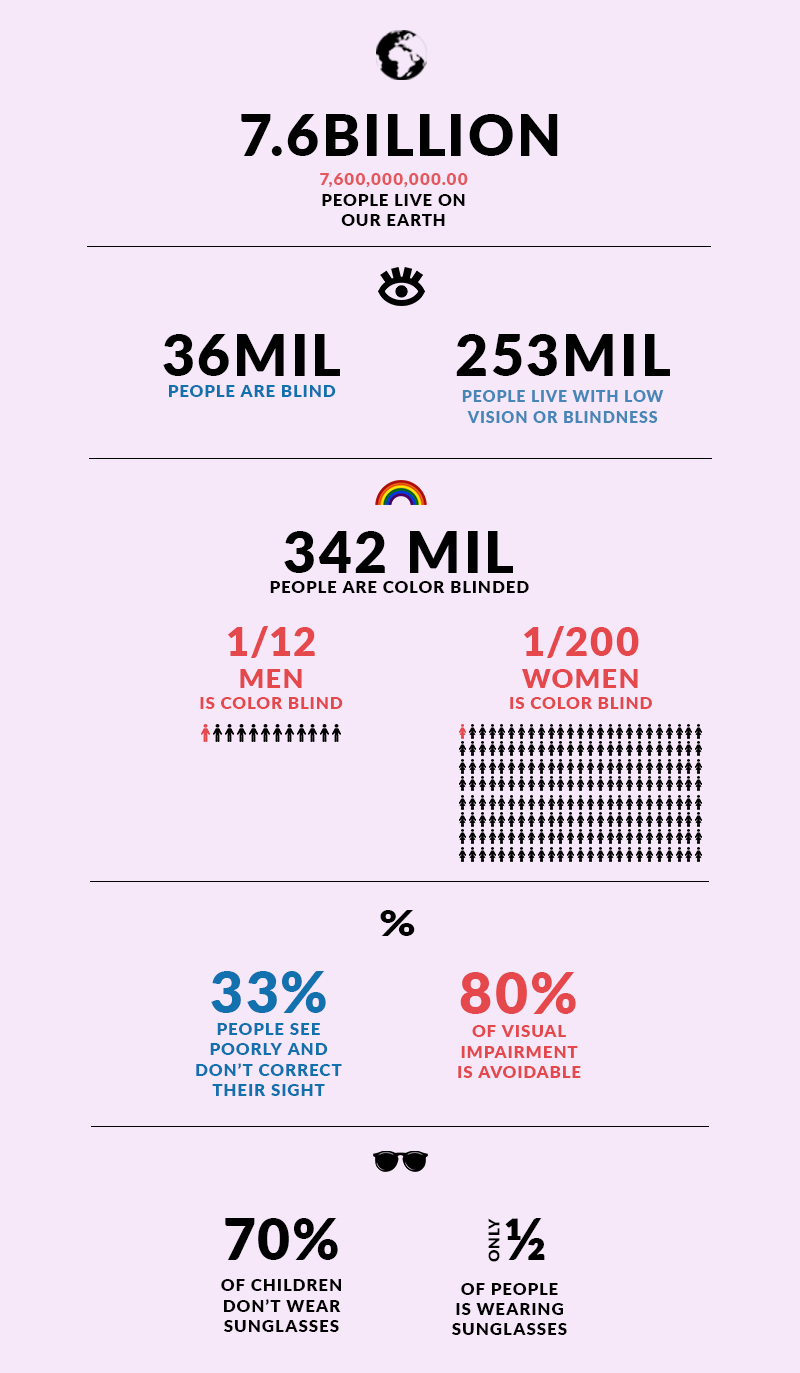 Protect your eyes - they deserve it!